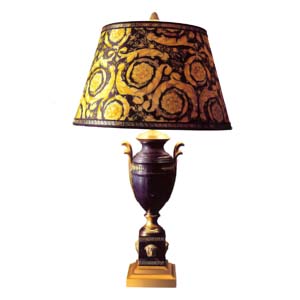 Palazzo Collezioni Boutique is located in the new design precinct of Waterloo, Sydney.

The boutique features a classic array of Versace Home furniture, comforters, cushions, lighting, tableware, tiles and fabric collections.
A collection of classic and modern table lamps, available in precious marbles and ceramics, are all on display.
The entire home collection may be viewed, and is available to order and purchase, directly from the Sydney boutique, including a client custom-ordering system, should you require specific custom-sized Versace furniture for your home.
Versace Home interior styling and design service is available. This 'Atelier' concept offers personal consultancy regarding design, and advice on fabrics, colours and furnishings, right through to the more complex project design of luxury private homes.
For more information:
Versace Home
Tel: 02 9690 6553
Website: www.palazzocollezioni.com.au