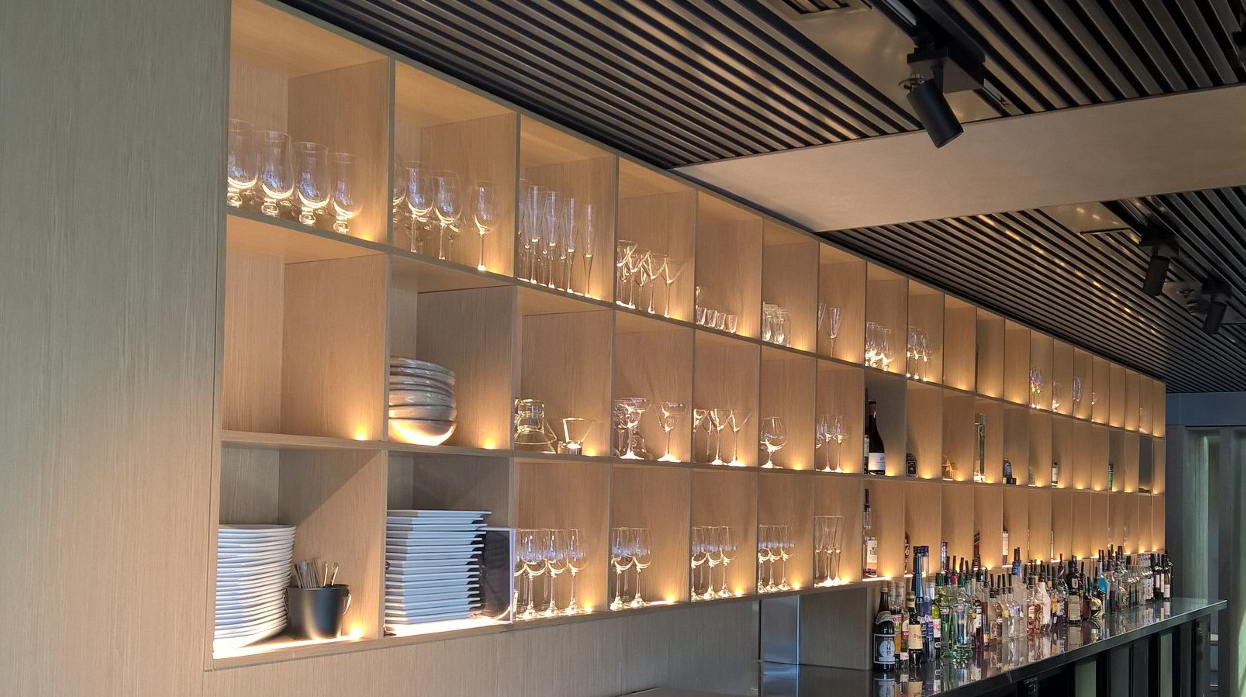 There is no substitute for a real timber finish. The DesignerVeneer range by Gunnersen is a specially selected colour palette of 13 reconstituted veneers that draws inspiration from the Australian outback. From earthy browns like Dorrigo or Wattleseed, to the dusky Paperbark or Sandalwood colours, these veneers are a great option for doors, partitions or any kind of vertical surface.
The natural timber is utilized to its fullest in the DesignerVeneer range, these decorative veneer boards being both economical and environmentally sustainable. All veneers are reconstructed from a range of timber species sourced from responsibly managed forests. DesignerVeneer is available with a prefinished surface reducing onsite installation time, or with a natural timber surface for your preferred finishing product.
DesignerVeneer uses an E-Zero (E0) MDF substrate. E0 is a low formaldehyde emitting product which has a formaldehyde emission of less than 0.5mg/L, which is lower than the current Australian standard LPM board. This E-Zero substrate's low emission can be assuring to a homeowner who is wary of volatile organic compounds that at times cause detrimental health and comfort effects.
DesignerVeneer is manufactured using superior dyes that are resistant to UV rays. Just as natural timber veneers will tend to change colour in the presence of light, DesignerVeneer may also be affected. This is part of a natural process and not a defect in the veneers. A UV coating is recommended to help minimize colour changes over time.
Like other dyed products such as fabric, it is possible that DesignerVeneer colours may vary slightly from batch to batch between 5-10%. To ensure the best results, all veneer for a project should be ordered at the same time and the same coating and processing systems used, if required.
Suitable for both commercial and residential applications, this range is available in the sheet size of 3000 x 1200 x 19mm. Matching edging is available for all colours in unglued rolls of 50LM x 22mm in unfinished raw veneer or ABS Prefinished Edging in Crossband and Longband for grain continuity.
For more information