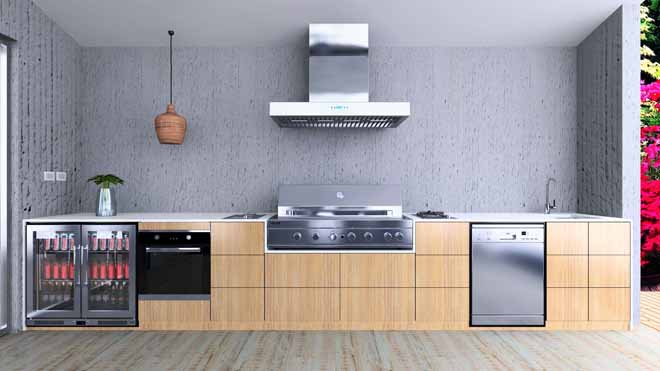 A division of Euro Appliances, Euro Alfresco have designed and developed a one-stop alfresco modular kitchen solution that ensures your outdoor cooking is personalised with elegance and ease.
With the popularity of outdoor cooking and entertaining growing beyond the classic backyard BBQ, Euro Alfresco have pre-designed six outdoor kitchens that can fit within a space as small as 2.36m – the lovely Piccolo design, to the stylish gourmet outdoor entertainer with its La Moda kitchen module catering for 5.09 metres.
A fully integrated, pre-designed joinery and quality appliance package in one, Euro Alfresco have eliminated  the extra management and sourcing of cabinet makers and specialized appliances, offering a one-stop peace of mind solution to suit your exact outdoor kitchen specifications.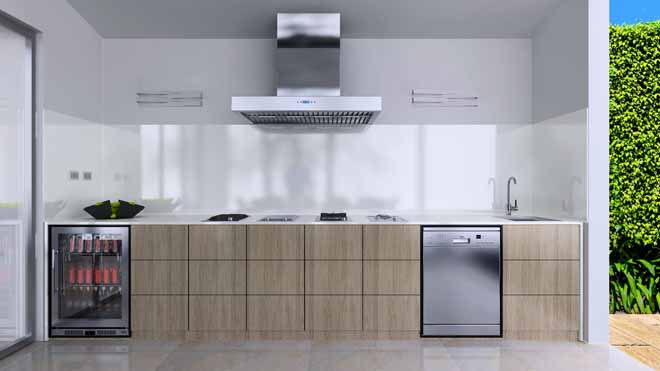 Your outdoor kitchen project dream can easily come to life with Euro Alfresco's simple five-step process:
STEP 1: PLAN, MEASURE + SELECT
A quick checklist guide so you know how to plan and measure your alfresco area and allocate for your service requirements – like water and gas points.
STEP 2: SELECT CABINETRY COLOUR
It's your choice from ten on-trend Laminex Compact Laminate colours for your kitchen doors and kickers. Backed by a 10-year limited warranty with added benefit of Protec+ antimicrobial properties, your laminate is far superior in its impact resistance compared to MDF based products offered from competitors.
STEP 3: CHOOSE STONE COLOUR
Yes stone! Your choice of four engineered stone colours from our collection to suit your cabinetry and perfectly fit your choice of appliances.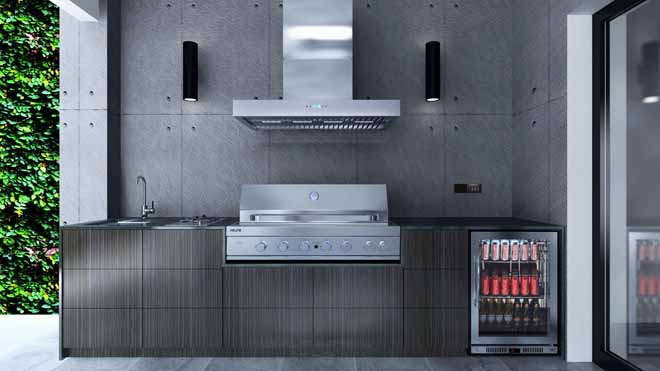 STEP 4: CHECK YOUR APPLIANCES
With the experienced foundation of Euro Appliances, Euro Alfresco understands customers' outdoor cooking demands and offers a large, specialised range of alfresco appliances and accessories. From the hero product that is the 304 grade stainless steel 6 Burner BBQ (hooded or flat lid), to cooking crisp chips with their exceptional deep fryer, or sumptuous stir fries with the flexible wok burner, keeping your drinks cool all year round with various beverage cooler sizes. Even washing up is a breeze with dishwasher, sink and tap selections. Optional extras like the rangehood and pizza ovens can make a real difference to the functionality of your new alfresco kitchen.
STEP 5: SELECT YOUR DELIVERY OPTIONS
With pick up, home delivery and assembly options, your Euro Alfresco kitchen can be conveniently ordered and installed in your entertainment area within days. In addition to all these exciting features – there is a Euro Pronto service which intends to care for its customers through superior after sale service and support.
Proudly Australian owned and operated, made and designed, Euro Alfresco have crafted a must-have piece of outdoor kitchen art that embraces your outdoor alfresco living.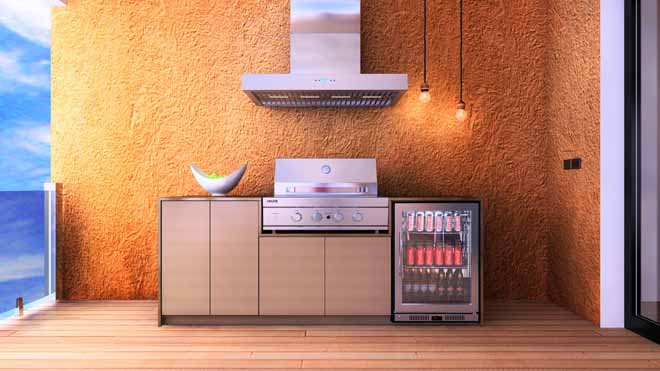 For more information
Phone: (08) 8165 1012
Watch here: https://www.youtube.com/watch?v=OpzrjKzxL6M