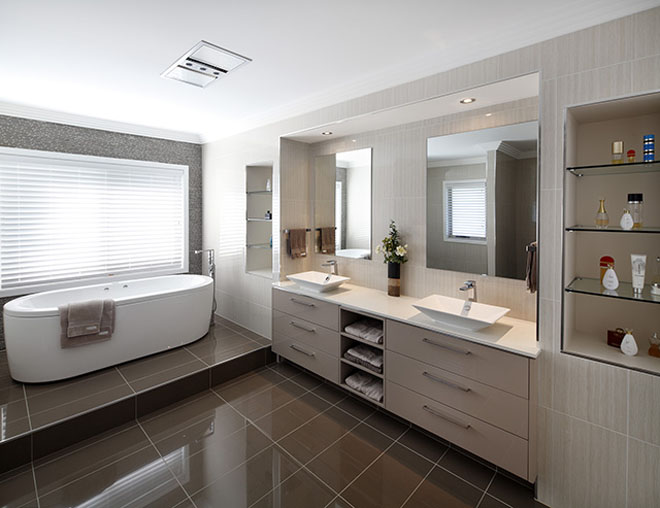 We've put together a checklist to ensure the Tastic exhaust product you install will perform at its optimal level. As every home is different, the installation of the product varies, depending on the installer, room size and roof cavity configuration.
1. To prevent moisture build-up, bathrooms need a fan with the capacity to change the air volume of the room at least 15 to 20 times per hour. To ensure the fan is working correctly, there needs to be air flow coming into the bathroom via an open window or from under a door. (FIG.1). Energy ratings under the Australian Building Code may require doorways to the bathroom to be sealed and this, combined with a sealed window, may reduce the effectiveness of any installed exhaust fan, regardless of the brand.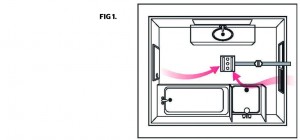 2. Check that your ducting is pulled taut in the cavity. If there are any kinks or bends in the ducting, the in-line exhaust fan will not operate effectively. (FIG.2)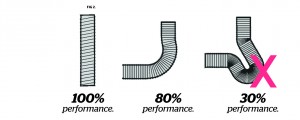 3.1 Our online calculator provides information on how to determine what level of extraction you need depending on the room type and size. Check it out here: ixlappliances.com.au/help-me-choose.html or ixlappliances.co.nz/help-me-choose.html. (FIG.3)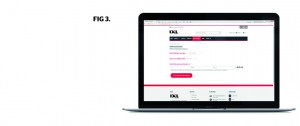 3.2 To ensure adequate ventilation, include in your calculations spaces that directly flow into the bathroom such as large, open-plan bedrooms, laundries or walk-in robes.
4.1 Bathrooms that have high ceilings, are larger than average (greater than 7.5sq m), or have an open shower may all require additional ventilation.
4.2 If there is an open shower, we recommend an additional IP-rated fan above the shower area regardless of the size of the bathroom. An IXL Eco Ventflo or Tastic Neo Vent Module would be suitable in this instance. (FIG.4)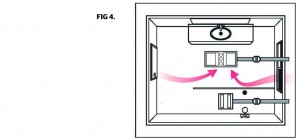 For more information