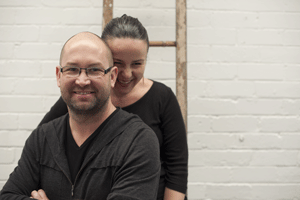 Minosa is an innovative Australian design company, specialising in the local boutique manufacture of high quality washbasins, bathroom furniture and stand-alone design concepts for contemporary spaces. Minosa's unique service and product offer underpinned by multidisciplinary design thinking avails a totally integrated and seamless bathroom and or kitchen solution for a home or apartment – from the purchase of a single washbasin through to the design and installation of a total concept.
Launched in 2001, Minosa invested extensively in research and development prior to opening Minosa Gallery in 2003.
"Our goal was to make available in Australia, high quality locally manufactured product, that was made to order, crafted by artisans, not mass produced, and that was up there with the best in the world – in design, workmanship, trends, use of the finest materials, aesthetic, performance and lead times," says Genner.
Minosa is now for a limited time offering designers & consumers a free 30min in home (or studio) consultation. Call Minosa to have a member of the team visit you in order to discuss your exciting project, from product selection to kitchen & bathroom design.
For more information:
Minosa
Tel: (02) 8090 9039
Web: www.minosadesign.com