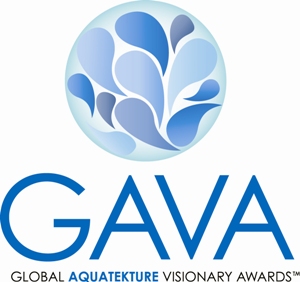 The Global Aquatekture Visionary Awards globally recognise artisans whose visions and creativity exemplify the best in Aquatekture. Open to all types of design and construction disciplines, the GAVA is a must-have for all designer's trophy shelves.
Saluting the innovative spirit of artisans from every segment of the globe, the GAVA celebrates diverse concepts from varying cultures, environments and philosophical aspects. Categories include pools, spas, water features, waterfalls, reflection ponds, koi ponds, water fountains, as well as special materials such as lighting, acrylic walls, tiles, natural materials and of course, "green" AquaTekture.
Entrants are judged on aesthetic beauty as well as original designs which exhibit concepts that demonstrate respect for environmental, cultural, philosophical and historical components.
GAVA is the only independent design awards competition open to all design disciplines including: Architects, Contractors, Interior & Exterior Designers, Home Builders, Pool Builders, Landscape Architects and Landscape Designers worldwide.
The winners will be showcased in an international design book published by Schiffer Publishing, LTD.
Enter your outstanding design at www.gavaawards.com. Call for 2012 entries run through May 15th.