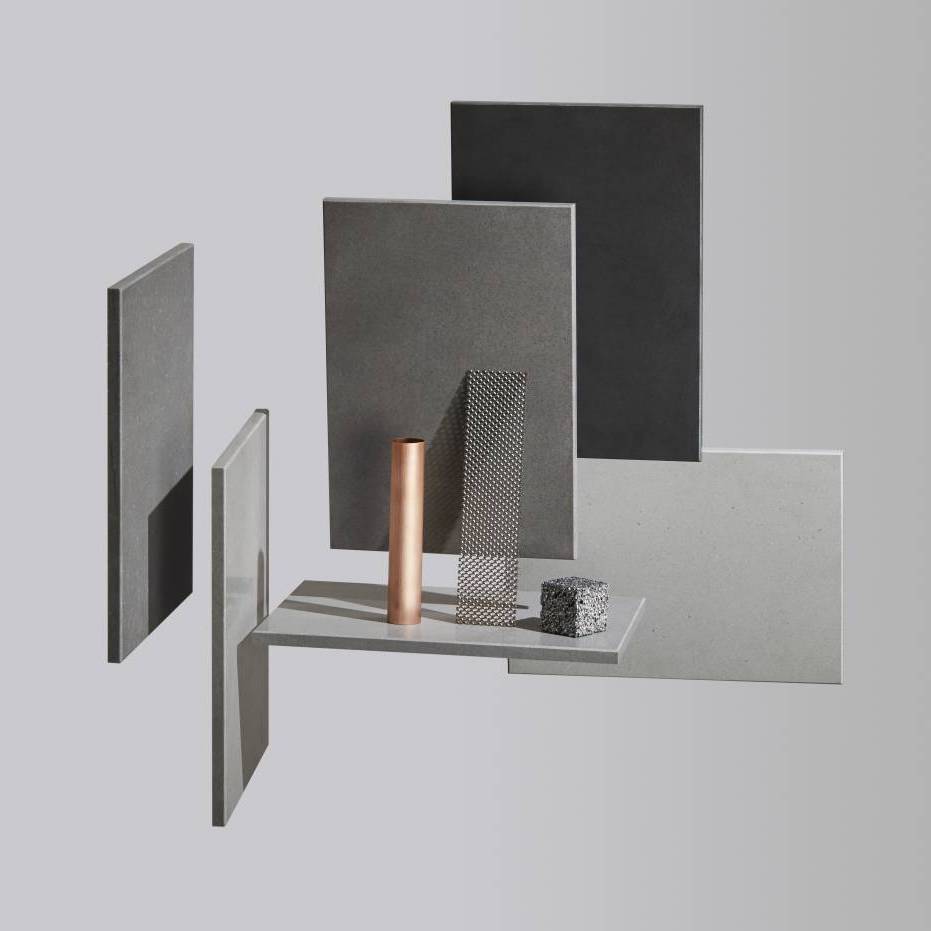 Concrete surfaces are more important than ever in modern architecture; concrete as a material provides character, roughness and warm-toned aesthetics in various shades of grey. The new Concrete Collection is acrylic solid surface at it's best. Available in five new colours in varying shades of grey inspired from modern industrial architecture, these new HI-MACS® colours are sure to inspire. This is a product line that came from an initial desire to go back to the bare essentials, embodying the rough texture of raw concrete with the smooth finish of HI-MACS®.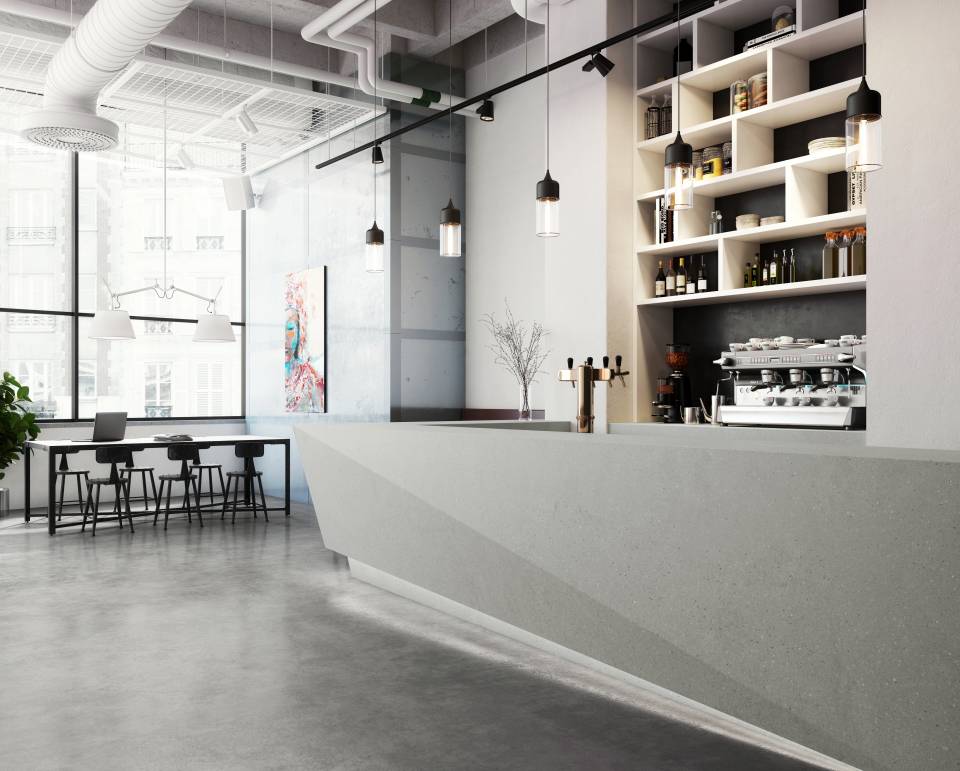 With its non-porous and thermoforming properties, HI-MACS® gives the freedom to innovate with a material that is as flexible as your imagination. Applications include wall linings, kitchen and bathroom surfaces and furniture design. This latest generation solid surface material offers easy maintenance and returns to an industrial era where basic colours provide a clean canvas to build on.
HI-MACS® is a dream surface for designers, builders and end users alike. Long lasting, hygienic, durable and elegant in a range of colours and styles designed for both residential and commercial applications, including retail, education, healthcare and hospitality.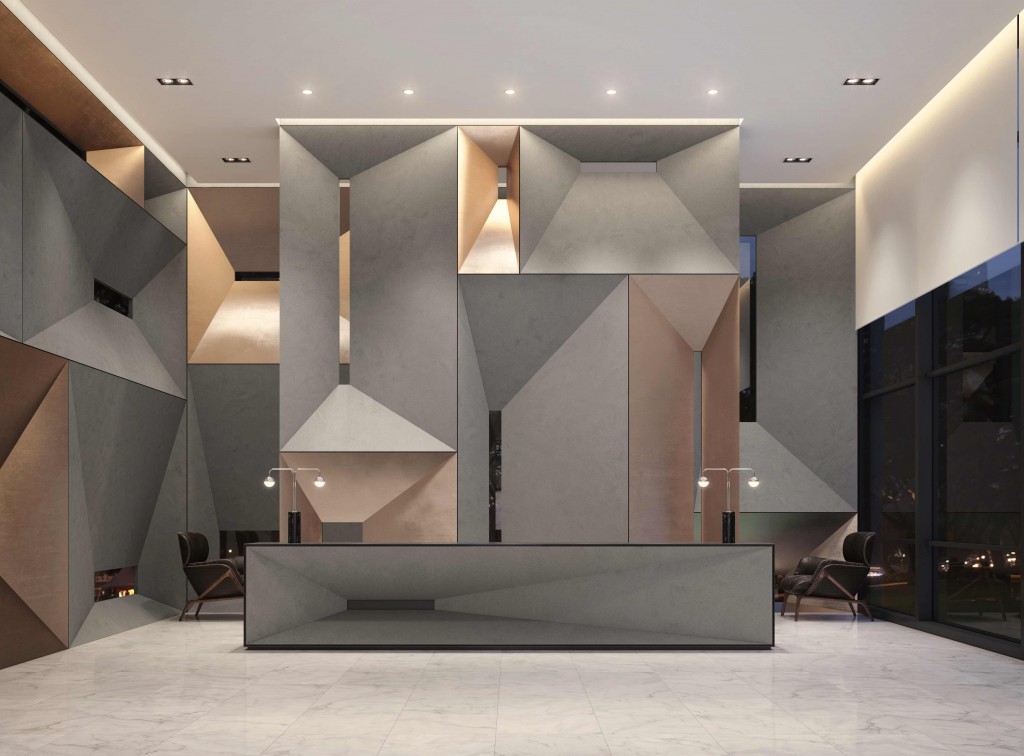 Features
- Seamless joins
- Renewable surface
- Unbeatable service life
- Non-porous & hygienic
- Greenguard certified
- 10-year limited warranty
Applications
(All vertical and horizontal surfaces)
- Retail & hospitality
- Public spaces
- Laboratories
- Wall cladding
- Kitchens & bathrooms