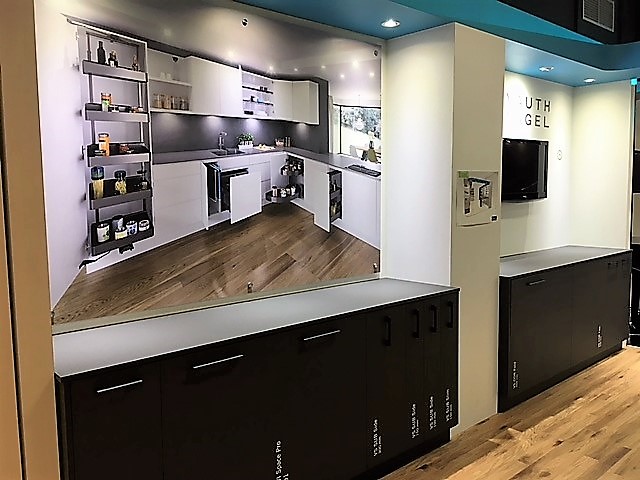 With the opening of a new showroom in Brisbane, Australia, Vauth-Sagel gives the trade industry and customers the opportunity to get to know the benefits of innovative space-saving solutions in practice. The optically sophisticated ambience of this showroom was designed with the identity of Vauth-Sagel in mind, emphasising the strong connection 'Made in Germany' has with both quality and design.
"Our desire is to be close to our customers – and to support both trade as well as manufacturers locally in the best way possible. With the new showroom we achieve exactly that goal," says Claus Sagel, the managing director of Vauth-Sagel. The opening of a Brisbane showroom stemmed from the upward trend of Vauth-Sagel's products that have been featured in Australian homes.
"We place great value on seeing design and functionality from the perspective of the universal design," says Claus Sagel. "Our products are designed in such a way that many different people can experience the benefits of the products – without having to make adjustments. That's what makes us so successful around the world."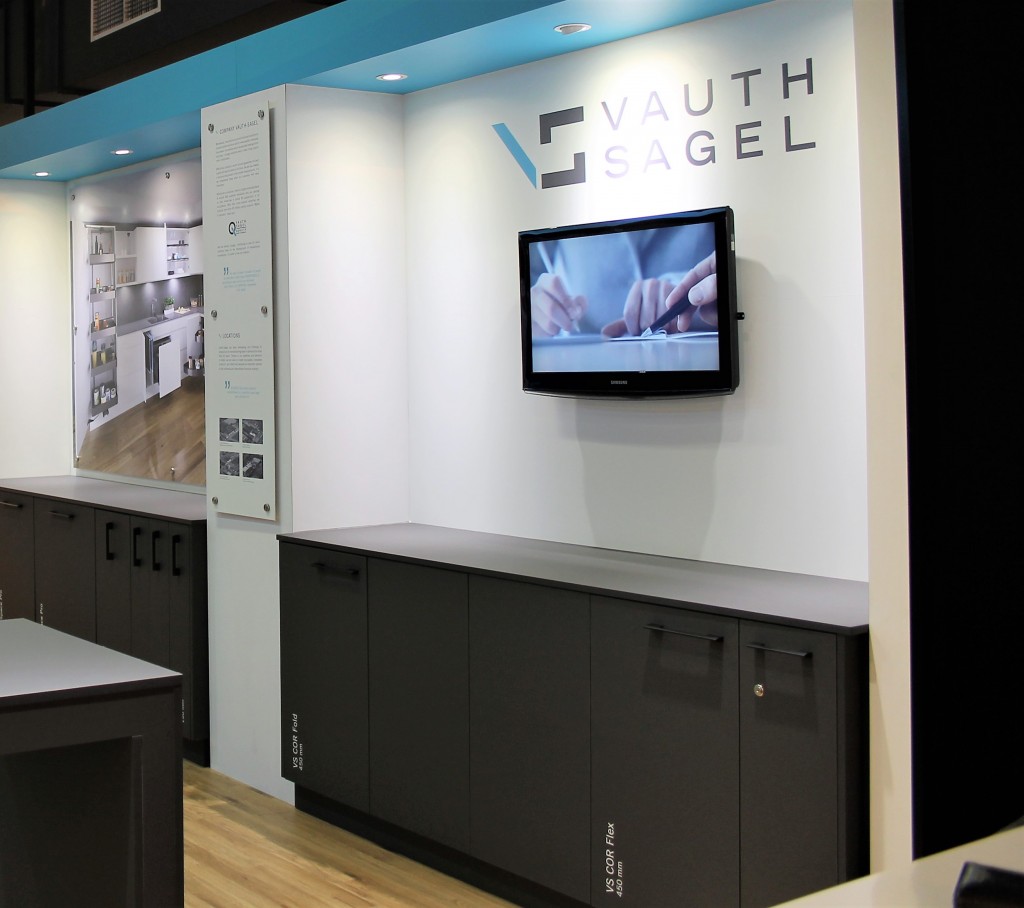 As for the location for the showroom in Brisbane, Vauth-Sagel chose the Brisbane Build and Design Centre in which various manufacturers show their work under one roof. With its striking design, the room stands out at first glance. Not only was the design chosen with care, but the choice of location is also no coincidence. Situated in the district of South Bank with its many cultural establishments, the showroom is set in the heart of the city – very close to the Queensland Museum and the Gallery of Modern Art. This neighbourhood has a special significance for Claus Sagel, "these are places of inspiration, of new ideas – and of course, also of exchange."
The new Vauth-Sagel showroom stands strong in the design sphere, exhibiting a forward-facing view that offers smart space-saving solutions for the modern home.
For more information
Vauth-Sagel Showroom, Brisbane Building and Design Centre, 66 Merivale Street, South Brisbane Qld