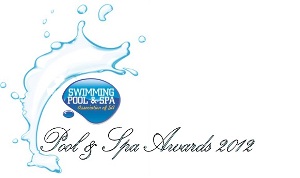 Pool & Spa Awards 2012
The Swimming Pool & Spa Association of South Australia is proud to host the Awards Night Gala Dinner; the most anticipated event in South Australia for the Pool & Spa Industry.
Details have yet to be confirmed but are in the final stages of negotiations and members can expect nothing less than the best from 2012 as SPASA SA aims to provide members with a first class experience from beginning to end.
The Awards Night Gala Dinner is a night where SPASA SA can commend and award pool builders, store owners and industry members for their quality workmanship and commitment to customer satisfaction.
SPASA SA is currently looking for potential sponsors for the awards night. This is a fantastic opportunity to get some great exposure for your business.
If you are interested in sponsorship full details can be obtained by calling the SPASA SA office on (08) 8364 4211.
Are you a pool builder in South Australia?
Are you a pool and/or spa store in South Australia?
Are you pool and/or spa technician in South Australia?
Do you want recognition for the time and effort you spend making sure you provide the best products and services around?
If you have answered yes to any of the above questions, then the Pool & Spa Awards are for you!
Hurry! You're running out of time.


There's not much time left to enter your work into the SPASA SA Awards for 2012.
Grab an entry form by calling SPASA SA on (08) 8364 4211.

Get in quick, before you miss out!