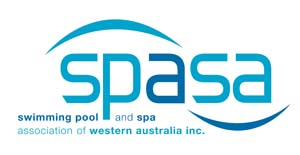 Sizzling success for SPASA WA
Perth Pool Spa and Outdoor Living Expo
March 10th and 11th was a sizzling weekend in Perth in more ways than one. With temperatures hovering around the 40 degree mark, the hottest event in Perth was the Pool Spa and Outdoor Living Expo at Claremont Showgrounds. At SPASA WA's second biggest event ever, thousands flocked to have a look at the latest in pools, spas, paving, umbrellas, water slides and just about everything related to pools and outdoor living. Exhibitors were thrilled with the response, with many contracts signed on the day. Pool sales in WA got off to a great start both before and after the Expo.
Later this week Roger Lefort will be sending out details and booking forms out for the 'GET READY FOR SUMMER POOL SPA AND OUTDOOR LIVING EXPO'. This exciting event is to be held on the 8th and 9th of September.
The SPASA WA 2012 Golf Classic
The Spas Golf Classic held on March 27th attracted over 100 players, all hoping to take away the coveted trophy, sponsored by Emaux. The team from Add A Splash, led by Colin Richardson, triumphed for the first time.
Upcoming events at SPASA WA
SPASA Awards of Excellence
Judging of our awards closes on April 20th with the winners being announced at our Gala Awards of Excellence Dinner at the Hyatt Hotel on July 21st.
Pool Technician training
Pool Technicians training courses will be held mid to late May.