CleverSPECS
LeMans II Corner Storage
Bertazzoni F609HEREKTAC Heritage Series
Nolita
'Access For All' - Assisted Living Products by Häfele x Ropox
Antarctica
Jewel of the Kitchen
Elvire basins by Caroma
Express individuality with GROHE Spa Colours
GROHE Essence
Banksia Bathroom Vanity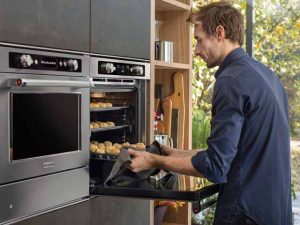 100 Year of KitchenAid Excellence
Zeos shower from Faucet Strommen
Elvire showers by Caroma
ERA
Granite
ZIP HydroTap G4 4-in-1 Classic Mixer
TANDEM Pantry Tall Cabinets
The new Calissa range from Schots
IXL Tastic Luminate: superior illumination
Pescara 360 Chrome Pull-Out Tap
New Saviour Limestone
Custom Bathroom Joinery
Frozen Blue
Decorative Furniture Handles by Häfele
Custom Feature Timber Joinery
Elegante Terrazzo
Pegasi M Floor Bath Mixer Curve
HydroTap G4
Complete your Kitchen Project with InSinkErator®
Antline Bluestone
Super White Dolomite
Bathroom Brilliance by GROHE
Pegasi M Sink Mixer, Pull Out
Potty Talk: What is an odourless toilet?
Doccinox shower from Faucet Strommen
ProGRILL Range from Capital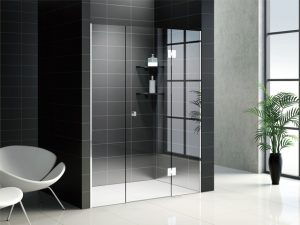 Shower Screen by Bella Vista Bathroomware
Park Avenue basins by Abey
Custom Kitchen Joinery
Heated comfort | LVI Thermosoft
Pradus Frameless Shower Screens
Silkstone Norsk Bath
Wardrobe Storage & Fittings by Häfele
Simply Perfection
Waste Bins by Häfele
Storage space design by Vauth Sagel
Let there be light: IXL Tastic Luminate Range
Four-in-one and fabulous
Tap into Style
Calacatta+
Cascade Sink Mixer Curve, Pull Out
Blue Ocean
ZIP HydroTap G4 Industrial Side Touch
SupplierSPECS
Harp Industries is a Melbourne-based family owned and operated business. With over 20 ...
With an impressive portfolio, Corian® has supplied their washbasins and sinks for an ...
Häfele benefits from extensive industry experience and long-standing relationships with ...
Designed and built in Australia, Faucet Strommen supplies high-quality tapware, mixers and ...
Smeg is an Italian home appliance manufacturer based in Guastalla, near Reggio ...
Bringing over 50 years of quality and innovation to Australia and New Zealand, Abey Australia ...
Globally located and family-owned, the Cosentino Group is a Spanish company that produces and ...
---
Stay connected to the SPEC
Join our reader network by signing up to our weekly newsletter and receive design and development news straight to your inbox
---
---
© 2018 Universal Media Co. All Rights Reserved. Privacy Policy. Terms of Service. The material on this site may not be reproduced, distributed, transmitted, or otherwise used, except with the prior written permission of Universal Media Co.